Unverferth Manufacturing Co., Inc.
Unverferth Manufacturing announces its 31 Days of Christmas Rebate for purchasers of its brands of new grain carts and wagons from December 1, 2015 through December 31, 2015. Purchasers of Brent, Killbros, Parker or Unverferth grain carts and high-capacity...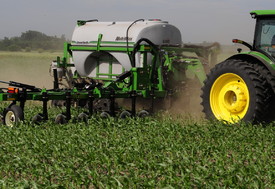 Unverferth Manufacturing Co., Inc. announces its entry into the liquid fertilizer placement market with its new NutriMax™ liquid fertilizer applicator. The NutriMax applicator helps ensure optimum crop performance through the precise placement of...
Unverferth Mfg. Websites